Türk+Hillinger – A strong partner!
We are a successful medium-sized enterprise based in Tuttlingen, Southern Germany, with subsidiaries in the USA, China, Hungary and Saxony.
With more than 850 employees the Türk+Hillinger Group produces electrical heating elements, power-resistors and thermosensors.
Our customers are well-known companies of the automobile industry, household appliance industry, plastics industry, medical technology and numerous other areas.
Over 700 patent applications and always further innovations underline our right to strengthen our market also in the future.
For over 60 years Türk+Hillinger stands for innovation, competence and reliability which is based on the motivation and qualification of our staff.
Numerous of our products are stock types. Of course we are also able to deliver custom-made products conform to your special demands.
Please contact us and tell us your needs. It will be a pleasure for us to assist you.
Innovative products for many applications!
We are producing parts for various machines and products and deliver
to multiple branches. More than 70.000 products are daily produced in
our plants. Surely, you meet us all the time.
Your needs are our tasks
Due to many years of experience and the latest technologies in research,
development and production.
We are able to offer an efficient and an optimum technical solution for the
respective heating problems of our customers.
Flexible and fast for your success
Our production techniques are designed to exceed consistently the requirements
of the market. Our production area is set up to achieve optimum flow of material
to finished goods.
Production is supported by our own tool shop to provide special tooling or production
machinery if required. This gives us a maximum flexibility and ensures prompt delivery.
Our core competences:
high engineering know how and modern production plant
extensive knowledge about different electrical heating elements
high quality through critical customers
motivated and skilled employees
efficient and optimized production processes
T+H quality for your success
Quality made by T+H – under this motto we do our utmost that our products meet with highest quality standards
The Türk+Hillinger Group decreeds about a continuous Quality management system and is certified by DIN ISO EN 9001.
Quality made by T+H!
Türk+Hillinger - Uncompromisingly good
For over 60 years the enterprise Türk+Hillinger developed continuously and from own strength to one of the market leaders in our industry sector.
Stagnation is regression and therefore we always strive for changes with the objective of constant improvements for our customers.
New developments, permanent investments and our motivated employees were in the past and are also in the future the guarantors for our market success.
As familiy-owned company we think and act on a long-term basis and we want to be a strong and reliable partner for our customers at long sight.
Michael Mann
CEO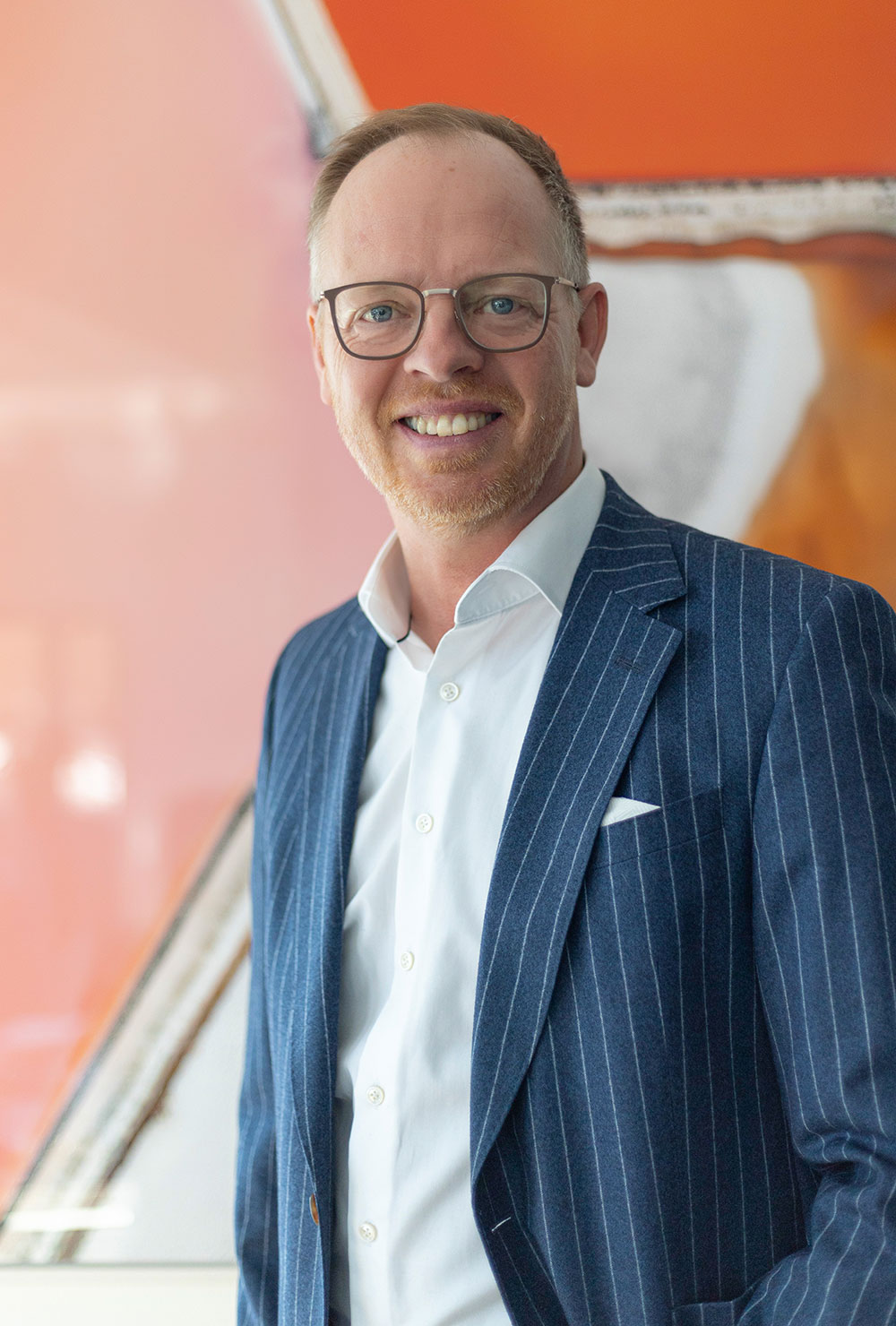 Türk+Hillinger - Worldwide
Headquarter Tuttlingen
Germany
Plant Limbach-Oberfrohna
Germany