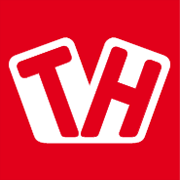 Responsible for this website Teleservices and all content:
Türk+Hillinger GmbH
Foehrenstr. 20
D-78532 Tuttlingen
Tel. +49 (0) 74 61-70 14 0
Fax +49 (0) 74 61-70 14 110
info@tuerk-hillinger.de
CEO
Michael Mann
Entry in the Register
HRB 450291 – Amtsgericht Stuttgart
VAT-ID-No.:
DE 811300816 – Gewerbeamt Tuttlingen
Turk+Hillinger USA, Inc.
6650 W. Snowville Rd., Suite W
P.O. Box 41371
Brecksville, OH 44141, USA
Tel. 440-512-7144
Fax 440-512-7145
info@turk-hillinger.us
Copyright, liability, responsibility
The layout of the website, the graphics used, and the collection of contributions are protected by copyright. The pages may be copied for personal use only, no alterations and/or copies may be distributed for public use. The individual contributions are protected by copyright; other references can be checked there. All information on this server is provided without warranty of any kind. Under no circumstance shall Türk+Hillinger be liable for damages resulting from the use or misuse of the information provided.
Content of the Website
Türk+Hillinger is not responsible for the topicality, correctness, completeness, or quality of the information provided. Liability claims against Türk+Hillinger, which refer to material or immaterial nature, caused by the use or misuse of any information provided, are excluded, unless Türk+Hillinger acted with intentional or gross negligence. All offers are non-binding and without obligation. Türk+Hillinger reserves the right to edit the pages or entire website without prior notice, and add to, delete, or cease publication temporarily or permanently.
Legality
If sections or individual terms of this statement are no longer legal or correct, the remaining parts shall remain unaffected in their content and validity.
Design & Projektmanagement
www.revoLUZion.de